We're a locally-owned bakery and deli that has been serving delicious, fresh-baked goods and deli sandwiches to our community for years. We believe in using only the freshest ingredients, and all of our bread and pastries are made from scratch daily.
Our bakery is the heart of our operation. From fluffy croissants to buttery scones, we have something to satisfy every sweet tooth. Whether you're in the mood for a classic chocolate chip cookie or something more adventurous, like a raspberry and white chocolate muffin, our bakery has got you covered. All of our bread are also made in-house, and we offer a variety of loaves, from rustic sourdough to fluffy brioche.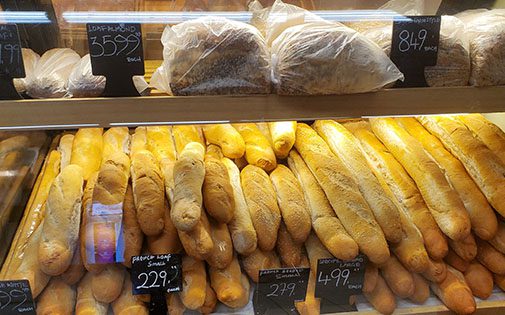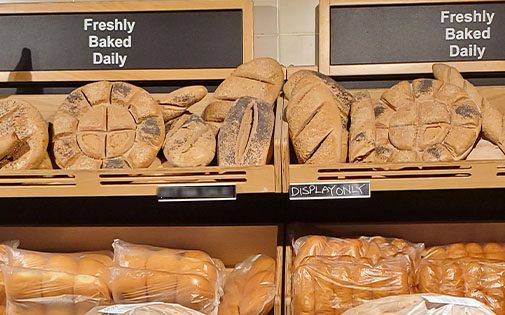 In addition to our bakery, we also have a deli that serves up delicious sandwiches made with the same fresh bread we use in our bakery. Our sandwiches are made to order, so you can customize them to your liking. Choose from a variety of meats, cheeses, and veggies to create your perfect sandwich. We also offer salads, soups, and sides to round out your meal.
We pride ourselves on using only the freshest ingredients and creating high-quality baked goods and deli treats. Locate a store to see for yourself why we're the go-to spot for those who want to indulge in the best-baked goods and deli treats around.